The Spy genre is a subgenre of Thriller and Action. Our film Agent X is an Action film with the subgenre of Spy. These films are usually linked with Guns, Weapons, Explosions, Chase scenes, Love, Relationship, Fights and suspense.
There are many spy films such as the James Bond series (Quantum of Solace, Skyfall, Live and Let die, Man with the Golden Gun and Spectre). The Bourne series (Bourne Identity, Bourne Supremacy, Bourne Identity and Bourne Legacy). The mission Impossible series and Kingsman (2014, Matthew Vaughn) North by Northwest (1959, Alfred Hitchcock), The Expendables series and many more films.
The most famous spy films are the James Bond series and the Bourne series. Our title sequence is like a picture of these films, its a British spy film mixed with some traits of Bourne such as a spy on the run.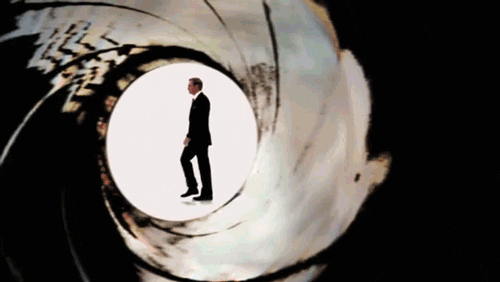 Spy characters are portrayed to wear smart clothes such as suits or a shirt and tie, however our spy will mainly wear clothes that blend in as our film is meant to be a more realistic portrayal of a spy and this will be shown in our title sequences however there will be some characters with smart smart formal clothes to give the upper class, British spy look.